Top 10 tips for writing a powerful cover letter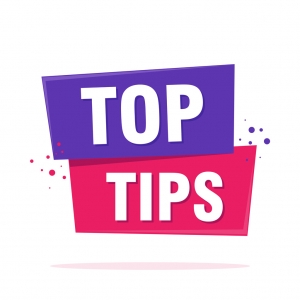 What's the best way to get your application noticed when an employer has a mountain of them to review? Step one: write a great cover letter. A smart, well-written cover letter helps you demonstrate your skills, experience and value to the company and shows them why you'd be a great fit. Some job ads will ask for a cover letter, but even if it's not requested, it's well worth including.
Writing the perfect cover letter can be tricky, and there's a lot of confusion about what it should include. At a high level, a cover letter should engage the reader and make them excited to read your resume. It should demonstrate that you have the ability and skills to do the job, so it's important to target your letter to the role you're applying for.
Here are 10 quick and easy tips for writing a cover letter that will impress.
Choose the right type of letter: Your style of cover letter will depend on whether you are responding to a job advertisement, uploading or sending your letter with a resume, enquiring about potential job openings, mentioning a referral or sending a cold introduction. Think about the purpose of your letter and tailor it accordingly.
Keep it short and simple: A cover letter is more likely to keep the reader's attention if it is short and concise. Generally aim for one page, and if your letter goes over, remove some text and decrease the margin size, rather than reducing the font size. A small font is harder to read. Use clear, direct language, avoid long sentences and use bullet points where relevant to visually break up chunks of text and highlight important content.
Research the employer: Tailoring your letter so it's relevant to the company and position you're applying for shows that you've done your research. Employers and recruiters can tell when a generic cover letter has been used for several job applications. Customise your letter to the company and role and it's more likely to be noticed and read thoroughly.
Highlight your skills and experience: Read through the job advertisement and select two or three of the required skills, abilities or experiences that you have. In your letter, provide brief examples of times you have demonstrated those skills. This is also an opportunity to include keywords from the job listing, which is especially important if you are submitting your application electronically.
Focus on the positives: Highlight the skills and experience you have and explain how they make you a great fit for the job. If you lack a required skill or qualification, there's generally no need to mention it. However, your cover letter does give you an opportunity to explain any obvious gaps in your employment history (within the past year or so), such as being made redundant, taking time out to spend with family, travelling or studying. If you decide to mention this in your cover letter, do it very briefly, then finish by highlighting your skills and abilities.
Identify a contact person: Adding a personal touch is really important and shows you're interested in the role. If the job ad doesn't specify a contact name, you can check the company website, research on LinkedIn or phone them to ask who you should address your application to. If you have any contacts at the organisation who referred you or are willing to put in a good word for you, mention their name in the first paragraph of your letter. This is a great way to get the attention of the employer or recruiter. Just make sure you check with your contact in advance.
Be yourself: Your cover letter needs to be professional. But this doesn't mean you have to use awkwardly formal language and completely omit your personality. You want to come across as polite and professional, but not fake, so don't use language that feels uncomfortable or cliched. And include a little of your personality, to help differentiate your application from the rest.
Think beyond your resume: Your cover letter shouldn't be just another version of your resume. Instead, it should provide evidence of what you will bring to the company. Highlighting the examples mentioned in tip 4 above will help make your cover letter different from your resume. Your cover letter is also a place for slightly more personal content than your resume, and it's an opportunity to explain why you're excited about the role.
Format and edit your letter properly: Your cover letter needs to look polished. If you are sending a physical letter, include your contact details and address the letter with the date and employer's contact information at the top. If you're sending your letter as an email, your format will be a bit different – it's a good idea to include your name and the job title in the subject line. Regardless of format, read through your letter carefully to check for spelling and grammar errors, and consider having someone else do a final check for you.
Follow the instructions: The easier you make things for a recruiter, the more likely they are to read your application. Read the instructions carefully and be sure to send your documents in the correct format, include all information requested, and let the receiver know how they can contact you to schedule an interview.
Searching for a job can be overwhelming. Our team of professionals are here to help with Resume Writing services and Career Counselling. Our consultants can write a customised cover letter for you that highlights your unique value and boosts your chances of getting the job you want.