Leverage your transferable skills to find a new job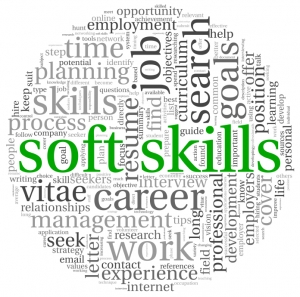 If you're like many candidates, the first thing you think about when applying for a new role is education and experience. However, this is often not the most important area. Many times, the skills you have acquired outside your area of expertise can provide the key to achieving your new role.
Regardless of your experience, identifying and clearly articulating your transferable skills to a potential employer is important. Transferable  skills can be referred to as 'soft' skills and are essential for many roles – particularly if you are changing direction or careers.
These skills matter because they help you make a smoother transition to a new role. They make you a valuable and contributing employee from your very first day in the role.
How can they be acquired? Transferable skills are acquired by everyone from birth throughout the course of general life – they are developed through day-to-day interactions with family, formal schooling, university education, social interaction, sporting activities, work activities, and workplace interactions.
How do you identify them? Think about your areas of strength and weakness or use a formal self-assessment tool. Enlisting the help of a colleague or superior can help or alternatively try an online assessment tool – simply google 'transferable skills assessment'. Your formal annual performance review process is also a great tool. You simply identify a list of skills and check off those you feel you possess.
What are they? The areas to think about are broad, but generally your skills will fall into some key areas:
People – communication, interpersonal/influencing, delegating, diplomacy, coaching/mentoring, leadership, presentation, tact and empathy, collaboration, customer service, negotiation, and listening.
Analytical – problem solving, research, data analysis, risk management, financial analysis, and budgeting.
Organisational skills – time management, prioritisation, resource management, project coordination, efficiency, and productivity.
Creativity & commercial acumen – the ability to solve problems with creative but viable solutions, thinking outside the box, adapting to changing environments/market situations and company strategy. These are huge assets in today's competitive world.
Understanding how your work fits into the bigger picture or broader company strategy is also important.
But it doesn't stop there. Once you've identified your skills, you need to prove them and articulate the 'how'. It's not enough to just say 'I'm a great communicator' you need to prove why you are a great communicator with examples. We always recommend overview and key capabilities sections in your resume to highlight some of these transferable skills together with an explanation of 'how' the skills were acquired. Likewise, in an interview, be prepared to articulate where you gained your skills with specific examples that demonstrate how they have contributed to past successes.
Would you like help identifying and articulating your transferable skills? Does your Resume need updating with proof on how you obtained these transferable skills? If you would like assistance with your job applications and job search, please see our Resume Writing and Job Search Coaching Services.