How to get a professional headshot today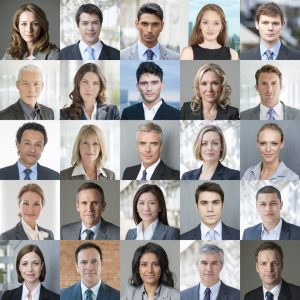 If you think you don't need a professional headshot in your line of work, think again. We regularly view professional social media and other profiles that include blurry or inappropriate photos, or even no photo at all. This situation directly impacts whether or not someone decides to reach out to you.
According to LinkedIn, profiles with photos are far more likely to receive connection requests than those without. I've also read countless articles that point to profiles with photos being viewed up to seven times more by potential contacts or recruiters than those without a photo.
If you can't afford a professional photographer, we've put together some tips on how to achieve a professional result with no budget at all:
Enlist a friend or family member to help who is good at taking photos – preferably someone with a camera but a late model phone will also do. Avoid taking a selfie!
Put on some professional attire – whatever you'd wear to work is best – and make sure you're well groomed. We're taking a head and shoulders shot so don't worry too much about what you're wearing below the waist. Make sure you wear a different colour to the background to create a good contrast. For example, if the background is white, avoid wearing a white top or shirt.
Find a plain background with great natural lighting – use the natural light from a window for indoor shots, however, avoid standing directly in front of a window or anything too busy. Try different rooms to see which area works best.
Stand just far enough away – making sure your face is level with the camera so it's not shooting up your nose, or down from above. It should be far enough away so that your head and top of shoulders are included in the shot. You don't want your face filling the whole frame.
Smile and go for it – take lots of photos so you can pick the best shot. Try to look natural, open and friendly. Smiling photos are best so as to avoid the 'mug shot' look. In my experience, most people hate having their photo taken so my only advice is to stand in front of that camera, look directly at it and smile – then have your friend take lots of photos.
Pick the best one – save it and use it for all your work-related profiles and bios.
Of course, you could also enlist a professional photographer if your budget allows for it. A good quality headshot can be used for so many situations in your professional life – your email account, email signature, LinkedIn profile photo, Twitter and Facebook photo, company bio/website, personal website or portfolio, for guest blogging or article writing. So just go for it and once you have one be sure to update it every couple of years. 
Are you interested in obtaining some career advice. If so our career advisors are experts in their field and can provide comprehensive Career Counselling. We also have experienced writers who provide professional Resume and LinkedIn Profile writing services designed for people who want to make employers sit up and take notice.