Feeling lost? How to uncover your perfect career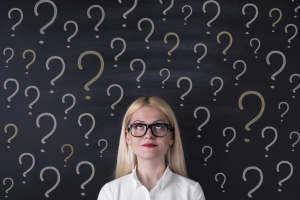 Choosing the 'right' career is no easy task. You might be new to the workforce and unsure which path to take, or unhappy in your current role and looking for a new challenge. Wherever you're at, when it's time to make a choice about your career, it's common to feel stuck. Here are our top tips on narrowing down your options and choosing a career that suits your personality, preferences and skills.
What we do for work can be one of the most important decisions we make. Many of us will spend around a third of each day at work – and sometimes more – so finding a career that aligns with our values and preferences is important. If you're not sure which direction you should take, or you want to feel more fulfilled in your job, read on for our tips on finding a career that suits you.
Tip 1: Think about what excites and energises you
This is a great first step. We all want to like and enjoy our job. And while passion isn't the only requirement for being content in your career, it will help you stay motivated and engaged, and keep you going through the tough times. But you may not feel that passionate about any specific career, or perhaps you're interested in multiple areas and can't decide on just one. So instead of focusing just on jobs, think about your personality and what you do (and don't) enjoy doing.
Even if you don't know exactly what you want to do, you probably have an idea of what you like or dislike, work-wise, and this can help narrow down your options.
For example, perhaps you enjoy travelling and dislike working in heavily structured environments, or maybe you don't like big cities and the idea of working remotely appeals to you.
Start by making a list of likes and dislikes. Do you like working in a team or would you rather work independently? Do you value structure or do you prefer flexibility? What appeals to you about certain workplaces and what do you find off-putting? Once you've written down as many likes and dislikes as you can think of, you'll start to build a clearer picture of the type of work that suits you. All these little personal preferences can help lead you towards your perfect career.
Tip 2: Evaluate your skills
Think about the life and work skills you already have, and those you would like to build on. Which skills come easiest to you? For example, communication, self-management, teamwork, problem solving or analysis? Every career needs these skills, but some more than others. For instance, great communication is especially important in sales, marketing and management careers, while analytical skills are more important in finance or IT roles.
Tip 3: Research career prospects and trajectory
If you've identified that a certain career would be a good fit for you based on your personality and preferences, make sure you consider all the facts. For example, have you thought about your prospects? How easy will it be to find a job in your chosen area and what sort of compensation can you expect?
You should also consider career trajectory and what your role might look like five or ten years down the track. Would you still enjoy the job if you ended up managing people and had less time to create things or work directly with customers? It's also a good idea to research the types of promotions you could expect over the coming years and whether you'll have a chance to grow and expand your skill set.
Tip 4: Get some practical experience
Experiencing a career firsthand is the fastest way to determine whether or not it's a good fit, and having some practical experience can also make you more employable once you begin your job search.
If you're still in school, work experience placements and internships offer a chance to try out certain jobs and industries. And if you're already working, you can gain practical experience by volunteering or taking a course that allows you to develop new skills and make contacts in your industry of interest.
Tip 5: Talk to other people
One of the best ways to discover a new career is to ask other people about theirs. Use your existing contacts as a reference point for information about different roles and careers. Your LinkedIn network can be a good place to start seeking information.
Tip 6: Consult a career coach or mentor
It may also be a good idea to consult a qualified career coach, who can take a solution-based approach to helping you discover a career aligned to your personality, interests and values. With experience across a variety of industries and extensive knowledge of a wide range of occupations, a good career coach can be invaluable.
By using tools and techniques such as personality profiling and career interest assessments, a career coach can provide new insight and information on careers that might suit you. They can also help you explore your options and create a realistic and personalised action plan.
Tip 7: Consider your short- and long-term goals
Now that you've spent some time thinking about a career that's right for you, your next step is to define some achievable goals. To make your career dreams a reality, what are you going to work towards in the coming months and years?
In a document or spreadsheet, list the steps you'll need to take to achieve your goals, and a date you'd like to achieve them by. Your goals can be small or large, but make sure they're realistic. Taking time to define the steps required to achieve your career aspirations, and breaking them down into manageable goals, will help you turn your daydreams into a rewarding, long-term career.
Are you ready for a change but feeling unsure about what kind of career would suit you best? An experienced career coach can be invaluable in helping you create a better future for yourself. See our Career Counselling Services to learn how our career experts can support you through the process of choosing a career and taking your first steps.