8 tips for returning to the workforce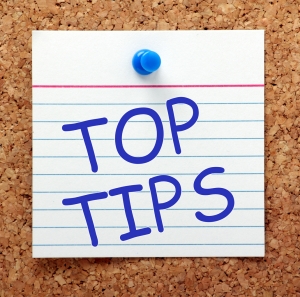 Have you had an extended break from the workforce? Are you looking to return to full- or part-time work, but unsure where to start? The process can seem daunting after a long break – but it doesn't have to be. Here's how you can you achieve a smooth and successful transition back into work.
Many people take a break from their career at some point, whether it's to study, travel or start a family, or for health or other personal reasons. Whatever your reason for taking time out, returning to the workplace can feel daunting. In this article, we look at some first steps you can take to help make the transition back to work a positive experience.
Consider the type of work you'd like to do: Make a list of what you're looking for when you go back to work. What type of position would you like? Do you want to return to what you were doing before or are you looking for a change? Do you want to work for a company with promotion opportunities, or would you prefer a job where you can go in, do your work and head home without having to worry about your team? The clearer you are about what you want, the easier it will be to find something suitable.
Update your skills: Before you start working on your resume and applying for roles, a great first step is to update your skill set. This will help boost your confidence while giving you a stronger resume. Look for opportunities that help fill gaps in your experience, such as taking an online course, completing an internship or doing some volunteer work.
Refresh your resume: When you're returning to work after a significant break, creating a functional resume, rather than a standard chronological resume, can work best. This involves focusing on your skills and successes rather than the precise dates of your employment. You can showcase your experience under headings such as 'marketing experience', 'project management' or 'leadership' and then list your achievements accordingly. To find out whether a functional resume is right for you, and how to create one that helps you shine, read our recent article here.
Don't underestimate yourself: Focus on the great skills and experience you have, and think about any new skills you may have acquired during your break. Recruiters and employers value these skills, especially when they're relevant to the role you're applying for, so include them in your resume. For example, you might have developed new skills through activities such as: managing a large house renovation; contributing to local sporting clubs, committees and coaching teams; volunteering for your local community or charity organisations; assisting with local fundraising activities; and creating or managing side projects, such as events or a small business. All these activities require skills such as relationship building, communication, organisation and prioritisation, and often the ability to create something with little or no budget. These are all valuable skills in a workplace.
Update your social media profiles: With more than 645 million members around the world, LinkedIn is a great tool for promoting yourself and seeking out potential employers. It's also a widely used tool among recruiters and employers. As well as checking out applicants' LinkedIn profiles, recruiters will often Google applicants' names, so it's a good idea to see what comes up when you search your name. In addition to creating a professional, SEO-optimised LinkedIn profile, make sure your personal digital footprint helps rather than hinders your application. You can read our previous article for tips on how to clean up your social media.
Tap into your networks: You can often find opportunities to re-enter the workforce through your existing networks. One way to do this is to send an email to family, friends and former co-workers/managers and attach your resume. Let them know the type of position you are seeking and ask them if they'd mind forwarding on your details if they hear of any relevant positions. This may feel daunting, but most people like to help when they can. To grow your networks and open up more opportunities, you could also research and join local networking events and online groups.
Consider part-time or temp work: If your job search is taking longer than expected, consider part-time work or find an agency that offers temporary or contract positions. Do an online search for agencies in your area and contact them to request an interview. If you get your foot in the door with the right company and prove yourself, you have a good chance of receiving a full-time offer down the track. Plus going part-time initially can be a good way to transition, giving you time to adjust.
Consult a career coach: If you're considering changing careers on your return to work, a career coach can help. Experienced career coaches have extensive knowledge of a wide range of occupations and offer professional, independent advice on your options. They can help you build your confidence and give you the support you need to make the transition.
Re-entering the workforce after an extended break can be tough, but there are things you can do to make this change feel less daunting and more positive. Follow our tips above to take your first steps, and things will flow on from there.
Are you feeling daunted by the prospect of returning to work after taking time out?  Do you need help assessing your skills and experience, and presenting yourself in the best possible light to secure the job you want? Our Resume Writing Services and Job Search Coaching Services might be just what you need.