Ph:

1300 644 890
Professional Resume Writing Service
Katie Roberts Career Counseling

Would you like to get short-listed for more jobs?
If so, you have come to the right place!

Our professional Resume Writing Service is designed for people who want to make employers sit up and take notice. Our Resume Writers have been selectively hand-picked from around the country. They are professional writers with extensive experience in preparing resumes, cover letters and selection criteria responses for both the public and private sectors.
Our writers have a strong knowledge of the job market and will work with you to ensure the best possible outcome is achieved. We have prepared thousands of job applications for clients in Sydney, Melbourne, Brisbane, Canberra, Hobart, Adelaide, Perth, Darwin and regional locations across Australia. We also provide 'country-specific' resume writing services for clients who are applying for overseas jobs or who live outside Australia.

Our Resume Writers work with clients from a variety of industries including:
Accounting and Finance
Administration
Building and Construction
Education and Training
Engineering
FMCG
Government and Defence
Graduate Programs
HR and Recruitment
IT and Telecommunications
Legal
Media and Communications
Medical and Healthcare
Mining
Not-for-Profit / NGOs
Project Management
Sales and Marketing
Trades and Other Services
Services

Fees
* All prices include GST.
The Process

*To make an enquiry or get a quote, please complete our online enquiry form


Once we have reviewed your information, we will email you a quote, along with payment instructions.
Payment can be made via our online credit card facility or bank deposit.
Once we receive your payment, one of our Resume Writers will contact you and get addtional information about your skills, experience, job preferences etc.
Your Resume Writer will then prepare a draft for you and email it to you in Microsoft Word format.
Once you have reviewed your draft and requested any changes, your Resume Writer will prepare a final version and email it to you.

Please note:
All fees quoted include up to 2 revisions of your draft. Revisions must be requested within 2 weeks from the date of your first draft. Any further revisions will incur an additional fee.

How quickly will I get my resume?

* For the majority of jobs, we have a 3-5 working day turnaround. If you need your documents sooner than this, please let us know and we will check our availability. An express fee of $110 will apply.

Locations
The majority of our clients get their resume completed via Phone/Email. Face-to-face consultations are also available at the following locations:
Sydney CBD
Newtown, Sydney
Rouse Hill & Penrith, Sydney
Melbourne CBD
Sinnamon Park, Brisbane
Como, Perth
Resume Writers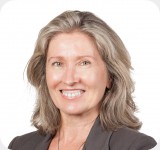 Fiona Anderson
Available via Phone/Email
Fiona specialises in polished, professional writing to make your resume, cover letter and selection criteria stand out from the crowd. Each document is customised and written to highlight your skills and experience to fully meet the requirements of your target audience.
Fiona's work background spans print journalism plus business communications for corporations, not-for-profit organisations and small-medium enterprises. As well as creating personalised employment applications, Fiona's expertise in written communications has delivered high-quality business and personal profiles, shareholder reports, stakeholder updates, executive summaries, presentations, newsletters, articles, direct and electronic mail, websites and blogs. Fiona's professional experience is supported with a BA (Journalism, Policy Studies) and Master of Business (Employment Relations).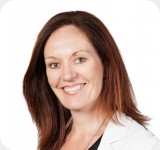 Belinda Fuller
Available via Phone/Email
With a background in marketing communications and corporate writing, Belinda appreciates the need to approach each resume and job application with fresh eyes. She is an expert at drawing out your skills and experience and tailoring them to produce a personalised Resume ideally suited to the position(s) you wish to apply for. She also has a good understanding of the process involved in preparing Selection Criteria for government positions.
With experience gained over 15+ years, Belinda has achieved significant success in a variety of roles and projects covering direct marketing (both print and online); conference management; research and writing numerous brochures, flyers and newsletters; general communications strategies and website production and management. Her experience has enabled her to develop a comprehensive range of skills and knowledge as well as the ability to effectively convey a technical message through effective copywriting.
Belinda's approach to resume production and specific job applications is to work directly with the client to establish individual requirements with special focus on drawing out your achievements to demonstrate success and potential value to a prospective employer.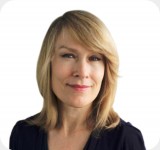 Ellen Rodger
Available in person at Newtown, Sydney

Ellen Rodger is a Career Consultant with a professional background in Adult Education, Recruitment and Employment Services. She is an award winning writer with a Master of Arts (Creative Writing), a Group Trainer with a Certificate IV in Training and Assessment, and a CELTA qualified English Language Teacher. She is a Professional Member of the Career Development Association of Australia.
Ellen's experience includes developing and facilitating Career Transition programs, teaching Creative and Business Writing skills, and participating in the recruitment process for both government and private sectors. For over ten years she has assisted an enormous range of people secure work in their chosen field.
Ellen has a strong understanding of the challenges involved in changing careers, and will collaborate with you to uncover your aspirations, maximise your abilities, instigate action, and maintain motivation. Her approach is practical, energising and empathetic, with a focus on taking manageable and realistic steps. Her down to earth manner and optimism instils confidence in others, setting them at ease in the exciting and dynamic process of change.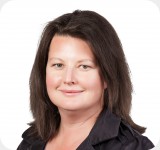 Fiona Brandscheid
Available via Phone/Email or in person at Melbourne CBD
Fiona is an accomplished corporate writer with 16 years experience. Writing with professional plain English flair, she also has an expert eye for layout. She loves to see her clients succeed and uses her expertise to send them straight to the top of selectors' interview lists.
Listening to you is the first stage in Fiona's consultation process. The next stage is to tailor your resume, cover letter and selection criteria - drawing on your experience and career objectives. She spotlights your skills and fleshes out your achievements - crafting them in a way that exceeds the expectations of potential employers.
As well as writing resumes and applications, Fiona has spent the past 16 years writing corporate documents for business. Her industry experience comprises government, education, not-for-profits and banking. Fiona has built a career producing successful funding proposals, website content and a wide range of marketing collateral. Her formal qualifications include Professional Writing and Editing, Marketing and Graphic Design.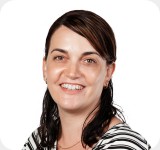 Kylie Chown

Available via Phone/Email or in person at Sinnamon Park, Brisbane

Kylie brings extensive experience compiling Selection Criteria, Resumes and Letters of Application for all levels of government, education and the private sector. Kylie demonstrates a strong comprehension of government recruitment processes, policies and procedures; this combined with strong writing skills allows Kylie to create Selection Criteria Responses that maximise the opportunity for a successful outcome.
Kylie's earlier career within the recruitment industry has allowed her to bring a recruiter's perspective when writing applications. Working extensively with candidates for over 10 years has allowed her to develop strong interviewing skills which she applies to assist clients in identifying their key strengths - a critical element to any application. With experience in compiling employment documents for clients across diverse industry spectrums, Kylie believes that applying a collaborative, holistic approach to creating unique documents achieves the best results.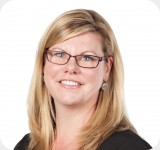 Catherine Chadevski
Available via Phone/Email

With a passion for writing and nearly 10 years experience in the corporate field as a Communication Specialist, Catherine has provided communication consultancy to people from all levels of management. She has extensive experience writing, proof-reading, editing and analysing gaps in various communication mediums including business updates, reports and presentations, newsletters, website content, marketing material, promotions and customer correspondence.

Catherine is dedicated to working with you to help you express how your key skills and achievements align with a company's strategic requirements and set you apart from the rest of your field. She will then individually tailor your cover letter, resume and selection criteria in plain English to ensure you submit the best application possible to help you secure your dream job.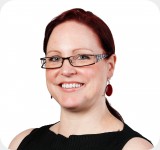 Catriona Meere

Available via Phone/Email

Catriona Meere has a passion for helping others to identify and harness their natural strengths and talents and optimise their personal and professional potential. As an experienced educator, she has held leadership positions within ACT schools for 11 years, six of these in the roles of Deputy Principal and Acting Principal. She holds a Bachelor of Education and a Certificate IV in Workplace Training and Assessment. Catriona is an Associate Trainer/Facilitator for the Australian Institute of Management (AIM) and Jelk Solutions, for which she develops and facilitates corporate training packages for public and private sector organisations. She has also worked as a tutor and guest lecturer in Education at the University of Canberra.

Catriona has a strong understanding of the challenges involved in changing career and the need for strategic planning to ensure a smooth and successful transition. She provides coaching in career reflection and goal setting, career coaching, job search strategies, networking skills, resume writing, addressing selection criteria and effective interview techniques. She uses her strong coaching ability to inspire clients to define their personal mission or vision, clarify their values, and uncover their unique gifts and passions. Armed with this awareness she supports clients in aligning their career search and developing personal and professional goals to achieve their vision.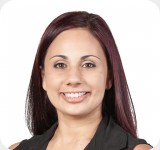 Kylie Micallef
Available via Phone/Email and in person at Rouse Hill and Penrith, Sydney.

Kylie Micallef is a Professional Resume Writer with a background in Recruitment and Career Advising, as well as having worked in the financial services industry. She has a solid understanding of a broad range of roles including those in the financial services, engineering, information technology, medical and legal industries. Kylie holds a Bachelor of Business (Marketing) from the University of Western Sydney and Certificate IV in Financial Services.
Kylie has worked closely with a wide variety of people, assisting them with their employment and career needs. She is passionate about helping people reach their career goals and ensures that their key skills and strengths are highlighted in their resumes so that they are noticed by potential employers. Kylie's strong writing skills coupled with her creative flare ensure that your resume looks sharp, professional and has a 'competitive edge'.
Derived from her experience in career advising, is her ability to carefully identify a person's key abilities and selling points to convey to a potential employer. She is a strong believer that a resume should not only act as an introduction of one's self to an employer, but a 'teaser' so that they want to find out more and hence agree to meet with them in person. In Kylie's view, the way your resume is written and presented is the first and most important step towards securing your dream job.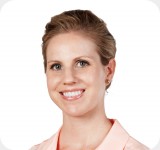 Sarah Cronin

Available via Phone/Email

As a highly experienced resume writer and consultant, Sarah has prepared stand-out career development documents for hundreds of clients at all levels in a wide diversity of industries, for both the public and private sectors. Sarah is a Certified Advanced Resume Writer and has been internationally examined and designated by Career Directors International.
With 15 years' experience in the corporate field, Sarah has a background in the commercial litigation sector as well as extensive experience in writing, editing/proofreading, and all areas of administration. Working as a paralegal for nine years and preparing all manner of correspondence and legal documentation has honed Sarah's writing and drafting skills, giving her an 'edge' when it comes to personal branding and creating eye-catching marketing tools that assist effectively in excelling her clients to the interview stage.
Sarah has outstanding attention to detail, is dedicated to providing excellent client service, and always completes projects on time and to a very high standard. With a flair for the written word and a true passion for her vocation, Sarah is committed to helping clients achieve their ultimate goal – to get that job!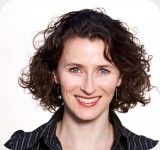 Amber Kay

*Available via Phone/Email and in person at Sydney CBD

Amber is an experienced professional coach, mentor and presenter with a warm, insightful and collaborative style. Prior to becoming a coach and career consultant, Amber spent over 12 years working in Human Resources at senior management level, specialising in career transition, coaching and leadership development. By combining this experience with her varied skills and expertise as a career consultant, resume writer and interview skills trainer, she understands what employers look for in a prospective candidate, as well as what stands out in a job application.
Having been through the career-change experience herself, Amber is passionate about assisting others to navigate this period of exploration and discovery with self-awareness, structure and support. She recognises the importance of finding a career that blends individual interests, capabilities, potential and core values, and is dedicated to supporting clients to harness these aspects in a direction that is enjoyable, fulfilling and rewarding.
Amber holds an Honours degree in Psychology, a Diploma of Coaching and is a qualified NLP Practitioner. She is accredited with the International Coach Federation and the Australian Board of Neuro Linguistic Programming.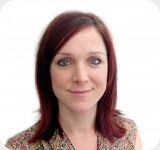 Victoria Hay

Available via Phone/Email

With 15 years in human resource management, Victoria has had the privilege of supporting career progression and professional development for individuals at all levels across a range of industries. She has a Masters in HR Management, which she has applied within leading organisations across the UK and Australia. With a strong belief that engaged employees are the key to an organisation's success, Victoria has designed and implemented industry leading and award winning programs for Recruitment and Retention, Graduate Development, Leadership Coaching and Talent Management.
Victoria has developed hundreds of resumes, cover letters and selection criteria for candidates at all levels and stages of their career - from new graduates to senior executives. Her writing style and eye for detail have helped clients from a diverse range of industries, in both public and private sectors, put their best foot forward towards their next career goal.
Extensive experience in local and international recruitment gives Victoria an excellent insight into what makes candidates stand out from the crowd. Victoria works with her clients to understand their aspirations and to identify organisations that can enable the realisation of those goals. She will showcase your strengths, highlight your achievements and allow employers to recognise the value you will add to their team.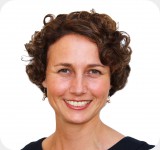 Sheonaigh Rennie

*Available via Phone/Email and in person at Como, Perth

With a Bachelor of Science (Psychology) and a Graduate Certificate in Career Development, Sheonaigh has worked in Career Counselling and Coaching for the past seven years. Her extensive education sector experience has seen her work at Curtin University in Western Australia, Deakin University and La Trobe University in Victoria, and The University of Canterbury and The University of Auckland in New Zealand. She has also been employed by Career Advice Australia, a Commonwealth funded program, where she worked in collaboration with a multinational company in the Mining and Resources sector. Prior to this, Sheonaigh managed HR, Marketing and Sales projects across a broad range of industries including Arts and Recreation, Healthcare and Social Assistance, Agriculture, Retail and Wholesale Trade.
Sheonaigh's approach is naturally warm, friendly and professional. She uses highly regarded assessments and tools, together with a personalised intuitive understanding to meet her client's specific needs. She views Career Counselling as both a science and an art and often receives client feedback such as "you have a really nice approach; structured but flexible, direct yet sensitive, persuasive yet compassionate". Sheonaigh enjoys catering to a broad spectrum of personality types, ages, organisational levels and cultural backgrounds and is inspired and energised by the opportunity to assist people to access, recognise and communicate their unique worth.

Testimonials
Dear Helene,
I just wanted to email you to say that I GOT THE JOB! I must say it was partly due to the outstanding resume and cover letter you made me. I am really thankful to you and your professional company. I am certainly more than happy to recommend your services to any of my colleagues in the future. Thank you so much once again!
C Ferdaws
Hi Katie,
I'm very happy with the CV Rebecca prepared for me. She is very professional, very understanding and easily able to grasp the work. Many thanks for helping with my CV and I'm very pleased with your organisation. I think my CV was very much worth the money I spent on it. Best of luck with all your future work.
Regards,
S Fernando
Hi Belinda,
Thank you so much for your time, help and effort in restructuring my resume to its new professional standard. I'm very happy with the end product, the excellent customer service and efficiency. I will certainly refer you to colleagues or friends looking for a professional touch to their CV. Thank you once again.
Kind Regards,
G Lozano
Greetings Katie,
What a great team you have! Meeting with Celia was a real pleasure. Re-doing my resume and cover letter with the right wording made such a difference. I now look better on my resume than i thought! I was impressed that it only took 2 days from consultation to completion. Now I'm ready to go and get the job i want with confidence!
Thanks again,
D Mannah
Dear Katie and Fiona
I want to thank you for the excellent service and CV I received from you both this week.
During the past week I have been extremely busy and was quite anxious as to how I was going to complete my CV on time in order to apply for the new role, however, your wonderful team created my CV sooner than I had anticipated. I want to compliment Fiona; she went to great lengths to update my achievements and CV by adding the right wording. It sounds easier than it looks. I can assure you I have tried writing the CV myself and honestly believe that I would have spent countless hours and still would not have ended up with the same result. I have always received quality service by Katie and now I can expect the same from your team. Fiona your work is a prime example of this. Your reputation for good service has preceded you. I will recommend Katie Roberts Career Consulting to all my friends. Once again thank you.

Yours sincerely
T Cacaj
Katie,
Just a quick note to say thanks so much for your help with my Resume. I must also say that Helene was very helpful when it came to writing my resume, I was so thrilled to see the final product and amazed at how professional and efficient the whole process was. The final package including the covering letter made me look so good. Thanks again to you and Helene for an excellent service

Kind Regards,
G Baynes
Hi Fiona,
Thank you for all your work on my cover letter and CV. This has put me in a great position for my next project management role. I am confident that the changes made to my CV and the template given for my cover letter has given me the edge required to secure an interview and/or a new job as a project manager. Thanks Katie as well for your support at the beginning.

Kind Regards,
P Woods
Helene,
Thank you for preparing my resume. You told me I'd be happy with the result, and you were right. It has been wonderful dealing with you. All the best,
J Chapman
P.S If you happen to hear of any architects looking for students...I have a fantastic resume!
Fiona,
Thank you so much for your tolerance and patience. I am very impressed with the final results. I appreciate your skills and interest in assisting my career development. I will definitely go down this path again for any future job requirements. I have been telling others what a good thing it is to do. I would encourage people from non metropolitan areas to access this service if they want assistance with career development. Best wishes to you and in all your endeavours.

Regards,
Mary Ellen, Coffs Harbour
Hi Helene,
This is just perfect. Thank you for the time and effort you have put into preparing my resume and cover letter. I will certainly pass your details on to colleagues. Thanks again,
Jessica
Hi Helene
With your help in drafting my resume and cover letter, I have successfully been offered a job as a Graduate Accountant in a CPA firm. I am so excited about it! Thank you so much for your help.
Kind regards,
Terrenz
Hi Katie,
I am writing to inform you how impressed I am with both yours and Rebecca's professional service. My resume was drafted, given structure and finalised within a week, which was absolutely phenomenal. The quality of the resume speaks for itself with the following tangible results. I have applied for one of six highly sort after jobs in a federal government agency. They had well over 100 applicants apply. As a result of the resume that Rebecca put together I was short listed to one of 15 applicants with myself and one other applicant being the only outsiders to get an interview. I directly credit your professional resume service with putting myself before the interview panel.
Kind regards,
Andrew Scott
Hi Helene,
This resume is fantastic. I've never sounded so good! Having this resume behind me will increase my interview confidence dramatically. A cover letter would be greatly appreciated in addition to this wonderful resume. This is fantastic work on your part, both in your creative ability and collaborative communication. I hope we can continue to work together on building future resumes. So many times I have sat down to achieve what you have, but have failed to do so. Thanks again Helene for great work!
David
Hi Belinda
I just wanted to take this opportunity to thank you for the amazing job you have done on my CV and Selection Criteria. Your prompt and friendly service was much appreciated. I still can't believe how fabulous you made me sound - you have a real talent at massaging information! I would definitely recommend your services to others and I already know that this has been a worthwhile investment. Many thanks and warm regards,
Angela
To whom it may concern;
I'm just writing a quick email to complement Ellen Rodger on her service. I undertook a full career counselling consultation as well as her professional resume service and was very impressed by both. Being young and in a critical time in my life in terms of career choice, Ellen helped bring more clarity. She conducted herself in a very professional manner and my newly revised resume couldn't have been worded any better! Considering I am a perfectionist and quite critical most of the time I think that Ellen is a valuable asset to your company. Many thanks,
John
Hi Helene
It was a wonderful experience for me to have you work on my resume and cover letter. I found the work very professional and the approach sharp and sweet. I am happy to recommend you to my friends. Thank you very much for the hard work.
M Batra
Hi Jane,
I just wanted to let you know that I was successful in securing a graduate position with the Department of X, which you did my new resume and selection criteria for. I also used my resume and selection criteria for 2 other graduate positions and was offered a position with both of them as well. I'm certain that without your excellent work on my resume and selection criteria, I would not have even reached the interview stage. Thank you for your excellent work.
Zoe, Melbourne
Hi Helene
Nicole is doing really well. Thanks to your resume she got a job straight away and has been there now for 12 months and she's just had a promotion!
Cheers,
Diana
Hi Fiona
After many months and two interviews, I start my new position in 2 weeks. I want to thank you for the excellent job you did on my resume and selection criteria. I could not have found the time to tackle the selection criteria and there is simply no way I could have produced a resume of that quality and presentation. It was sensational! Please let Katie Roberts know how genuinely impressed I am by the service you provided. Thanks again,
Lee
Fiona,
Thank you for your help with my cover letter and CV. I have been successful. It was interesting that the HR Director walked into the meeting with my cover letter and CV and had all the key words circled. It was exactly what she was looking for. Thank you so much.
Phil
Hi Katie
I want to thank you for your resume service and consultation provided by Kylie Micallef. Having a second pair of eyes review my resume made all the difference and challenged the potentially skewed perception I had of my own selling points and key messages, sometimes it's hard to detach. Kylie was very accessible and I appreciated her advice, timely responses and professionalism. I'll be recommending Katie Roberts Career Consulting to my friends/colleagues. Best wishes and thank you again.

Ben, Sydney
Hi Catherine
Thank you so much for your help in writing up my resume and statement of claim. Without it, I may not have even got past the first stage. That was key in getting me shortlisted for the next stage of their selection process. So more than a month later after applications have closed...I have the job! Thank you again!
RT
Catherine
Thank you very much for all your hard work - I have a fantastic application thanks to you!! I was amazed at how quickly you were able to collate all my information and put it together in a well detailed application and CV which are first rate and definitely professional in looks and readability. Thank you so much for your help – well worth the money spent and I just received notification that I got the job - wahoo!! Thanks again for a great cv and application.

Karen
Catherine
Many thanks for doing such a great job! It has boosted my outlook and confidence! I'm very happy with my documents and I will definitely be recommending you to my friends! I am sure you will hear from me again. Many thanks once again.
Lena
Thanks a ton Catherine, much appreciated. Talk about transformations!! That looks awesome!!.....Thanks for being my voice on paper Catherine, you've beautifully captured the gist of what I want to convey. I would have been totally lost without you. I now feel much more confident while applying, all thanks to you. Keeping my fingers crossed.
Chery
Catherine
What a wonderful job you have done!! I'm really thrilled!! Your CV and cover letter has increased my self-confidence 100-fold…thank you so much for your excellent work. You have done an amazing job!!
Martina
Wow that is fantastic Catherine! I cannot thank you enough for the work you have put in for me! After seeing the cover letter it was pretty obvious a new resume had to accompany that. And to do it in the short time that it took was too much to ask... It's magic Catherine!
Matthew
Hi Catherine,
I have to say I nearly cried when I read the first draft of your document this morning - hardly any edits/changes required. You have seriously helped me to complete something I would have struggled with this week given my workload and commitments at the moment. You really do have a wonderful wordsmithing talent - much appreciated.
Thanks again for your help,
SN
Hi Catherine,
I wanted to let you know that I accepted an offer yesterday with Company X in St Leonards. I'm very excited! It all feels a little surreal after 2 months of no interest at all from anyone. The day I sent recruiters the CV you wrote for me, I got my first interview with a company with great culture and work/life balance which is exactly what I was looking for. I also wanted to let you know that the people there were very impressed with the CV, as was one of the recruiters I'm registered with who said it's one of the best she's seen and asked who had written it for me as they often get queries about professional writers from candidates. Thank you again Catherine.

Kind regards,
Sophie
Hi Kylie
Thank you for editing my resume and selection criteria. Your professional and friendly service was much appreciated. I am very impressed with the final results. I now feel much more confident while applying for graduate positions. I am happy to recommend your services to my friends and fellow university students. Thanks again.
Tracey
Hi Kylie
Nice work. Thank you for your ear and time to produce an appropriate genuine application that reflects who I am and how I care about my work. I feel confident I am putting forward the best docs. I could.
Kind regards,
Greg

I was very satisfied with my Resume write up from Kylie. Not only very professional, but was very easy to deal with. I was very happy with the much put in help along the way to getting it complete(final draft). Very understanding and I feel the resume reflects what I set out for.
Thanks Kylie!
Craig
Dear Catriona,
Your selection criteria has worked wonders for me. Thank you so much. This Thursday I have an interview. Thanks again Catriona, finally after 50 attempts, 1 call has come through.
Regards,
Kapil
Hi Belinda,
Thank you so much for the documents. I have started using them and have been invited for 3 interviews!! This is definitely boosting my confidence!
Best Regards,
Sandra
Hi Sarah
Just to advise that all three applications were submitted on time yesterday afternoon. Thank you so very much for your efforts, expertise and panache with the resume and applications, it is greatly appreciated. I have already had feedback from family and friends who were very impressed with the cover letters and more so with the resume – saying it's a real showcase! I wish you all the best, and again much gratitude is owed for producing such fine submissions.
With kind regards,
Paola
Ms. Roberts,
I am writing to provide some very positive feedback related to some recent work completed for me by Ms. Kylie Micallef. The interview was conducted promptly, thoroughly, and very professionally. Kylie has a fantastic phone presence and it was a thoughtful and highly productive conversation that was sensitive to the time commitment yet never felt rushed. The first draft was deliver very quickly due to a need for me to travel abroad and Ms. Micallef delivered, as promised, a richly developed and concise first draft. Given the interview and the preliminary information provided, Kylie produced exactly what I was looking for in terms of an executive level "advertisement" of my skills and capabilities. The subsequent draft was 99% what was needed with the final edits ones to be made of my choosing so in the end Ms. Micallef delivered a complete product of both resume and cover letter. Kylie is an asset to your organization and it was a pleasure to work with her. She represents your organization in a highly professional manner and I will most certainly return to your group should I need further assistance.
Thank you.
David
Catherine,
I would not have been able to do this without your help. You have been a life saver and I will not be able to thank you enough. I just thought I would let you know that I was successful with my application and have signed the contract this morning. Thank you so very much for your help in creating my selection criteria.
Jaimy
Hi Fiona
Your first draft came just in time! I accepted all changes I had sent through to you, tweaked the resume a little to reflect the role that I understood was there and submitted that document at 3pm in the afternoon. At about 4pm, I got a call from my contact who said his manager opened the resume, skimmed the first page and said, "Wow. Let's hire him." My contact also showed it to a regional director who was really impressed as well, and is arranging an interview in a different section of the company early next week. I think it speaks powerfully of the "on first glance" effect that my resume had!
Regards,
Paul
Hi Fiona,
I am very happy with the work you have done on my resume. From the initial consultation, through the drafting process to the finished product, your approach has been professional, prompt and friendly, and the end result is a resume I am proud to present to prospective employers. I am happy to recommend your resume writing services to others. Thank you very much!
Kind Regards,
Barbara
I am very happy with the results. I would like to thank Kylie Micallef for her excellent manner and the way she walked me through the process in the beginning and also as documents evolved. Happy to recommend to others.
Kind Regards,
Andrew
Hi Sarah
This is excellent work, I am very pleased with how these documents have come out. Your service has also been great, very professional and friendly. Thank you for your time and I will be recommending you to others. This has also given me more confidence in finding my graduate position. Thank you.
Regards
Steve
Catherine,
Thank you so much for reinventing me! I love the format and have submitted my application thanks to your timely responses. I am so grateful to you for sharing your talents with others, your work is amazing.
Lyn
Catherine,
Thank you very much! I'm very impressed and very happy with your work and documents. Consider me a very happy customer!
Derek
Hi Victoria,
I am extremely happy with my resume and cover letter. You have certainly exceeded my expectations! Thank you also for your efficiency and advice. I really appreciate it! I will be recommending you to anyone I come across in need of professional resume assistance in the future.
Thanks again,
Amanda
Dear Kylie,
The resume and the cover letter are great and it was a pleasure to be your client. You transformed my European CV into a completely new inspiring resume with cover letter. Although the time difference with Europe made a conversation during business hours hard, you kept the process going which I really appreciated. I am very impressed about the final result and your performance and can recommend it absolutely.
Kind Regards,
Thomas
Hi Sarah,
Best money I ever spent! I must admit, I was a bit hesitant to use your services at the start because I was reading through the great feedback and comments from your previous customers that were posted on the website, and they just seemed too good to be true. At the time I was actually wondering if they were genuine comments from genuine customers. I am now 100% positive that they are all genuine! I can't believe my resume looks so professional. This is awesome. THANK YOU!!! I will definitely recommend you to all my family and friends.
Thanks again,
Maria
"I highly recommend Katie Roberts Career Consulting. Sarah Cronin wrote my resume. I was very impressed with Sarah's questions, the openness of the conversations and her level of perception, given we only ever spoke on the telephone. I wanted to highlight my versatility and depth of knowledge, I think she did this brilliantly, both in the way she extracted the info from me and documented the result. I felt the resume was tailored for me, and I suspect the same would apply to others."
Peter
Hi Sarah,
What a fantastic, awesome, professional, eye catching resume. You have gone above and beyond my expectations and under extreme pressure and with great professionalism. I greatly appreciate all your time and effort.
Kind Regards,
Leanne
"When I was seven I wanted to be a pharmacist because I liked the colour of the carpet in the local chemist. At thirteen, I changed my mind and decided I wanted to be a chiropractor because my mother told me they earned a lot of money."
Read more